The History
Champion Professional was founded in 1970, as a manufacturer of floor machine of Siriwattana Company Limited, led by Mr.Keepeng Sae-tang. Later, the business was expanded to cover the manufacturing of cleaning equipment for industrial and all kinds of commercial usages.
In 1991, the company changed its name into Krueng Khat Thai Company Limited and expanded its manufacturing base to cover and support the growth of cleaning industry, under the management of Mr.Keepeng Sae-tang and the Thai administration team of the company. With over 45 years of experiences, the company has used sophisticated technology and engineering to develop and improve its products continuously in order to be consistent and suitable with the environment in general as well as the physical and geographical conditions for the people living in the Asian region.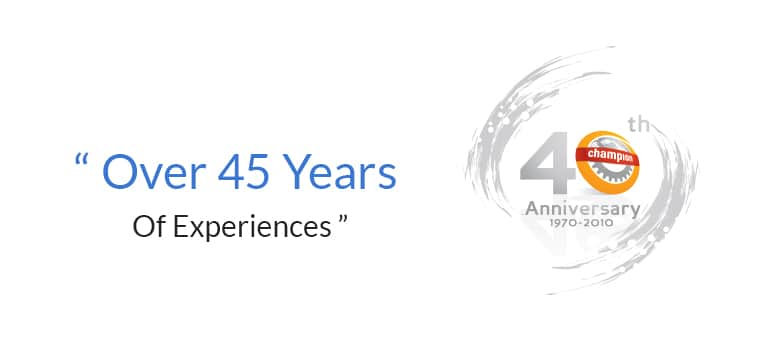 At present, Kreueng Khat Thai Company Limited is a leading manufacturer of floor machine and cleaning equipment for industrial and commercial usage in Thailand with its sophisticated technology and high class engineering results in the products highly applicable, with good quality and high standard of manufacturing and services. Thus, the company receives confidence and trust from over 200 cleaning companies in general, as well as many nationwide, such as: hospitals, schools, hotels, food and medical industries, including various government units. Moreover, the company is also accepted for its high quality products by the Southeast Asian countries in general.